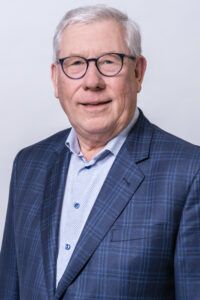 Bio:
Bill Trick Co-Founded The Advantage Realty Group in 1981 and has been working in the real estate business since 1973. His daily responsibilities are to plan, sell, lease, manage, and develop apartment communities, single-family homes, offices and retail spaces. Bill considers his dependable leadership as his greatest contribution to the success of the many developments he's been a part of. Bill graduated from The University of Alabama in 1973 with a Bachelor of Science Degree in Finance, majoring in Real Estate. He regularly attends conferences, seminars and various related trade groups to continue his education in Real Estate Development and Construction.
Bill's companies have been extensively involved in Real Estate and Development in the following ways:
His only full-time job has been Real Estate which he began at age 21, while still in college.
His companies have built over 1,200 single family homes as well as developed dozens of single-family subdivisions and planned unit developments.
Bill has designed and built 5 multi-family developments totaling 1,124 units.
Bill has also developed numerous office and retail projects in the Tuscaloosa/Northport area.